Newcastle Fringe Festival
Newcastle Fringe is Australia's biggest regional Fringe Festival and is a passionate supporter of our local arts scene and creative community. Heading into its 7th year in 2023, this independent arts festival covers a diverse range of performance art from comedy and spoken word, to burlesque, dance and live music with the sole mission to provide access and opportunities for emerging artists, and to celebrate the diversity and talent of each cities local and aspiring arts scene.
Fringe's come in all shapes and sizes and are born out of passion and hard-work; passion for creative development and expression, for creating a platform for artists to perform and for art to be enjoyed, and for seeing and realising new ideas and initiatives.
As proud Novocastrian creative's, Engineroom was proud to partner with Newcastle Fringe Festival to breathe fresh life into their brand for 2023 and develop a logo and visual identity that truely reflected the quality, creativity, fun and vibrancy that is Newcastle Fringe Festival.
Deliverables:
– Brand Identity Redesign
– Logo Redesign
– 2023 Festival Program
– Pop-up Box Office Branding
– Digital Advertising & Video
- Street & Promotional Signage
- Website & Social Media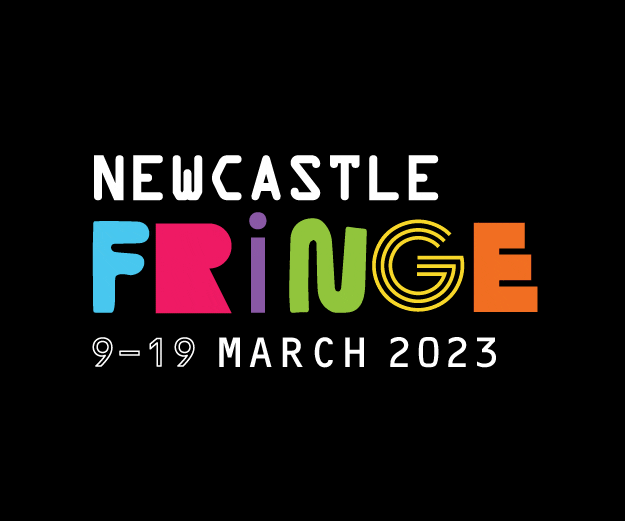 "Newcastle Fringe was lucky enough to work with the creative team at Engineroom Design to lift our brand into a new stratosphere and create a fresh, strong, quirky new logo and brand marketing campaign with lots of attitude and a respectful nod to our original logo by maintaining the same colour palette. The process was collaborative and iterative. They had loads of funky ideas and struck the right chord between maintaining brand recognition and introducing super fun new elements to attract a broader audience to the 2023 festival. Thank you ER!"
- Brooke Twyford
Chairperson,
Newcastle Fringe Festival
Brand redesign for an industry leading waste management equipment business.
Bringing new life to existing brand identity for Newcastle Airport.