Cubitt's Granny Flats and Home Extensions is a proudly Australian, family-owned, and operated business who have been committed to delivering the perfect design and build of Granny Flats and Home Extensions for over 29 years.
To coincide with an extension of their product offer into a new range of contemporary Granny Flat designs they approached Engineroom to refresh their brand and all collateral to more accurately reflect their new positioning and upmarket service offering.
It was important for the client that the original house icon remained in the new logo. We devised an approach that was fairly evolutionary, that didn't move too far from where they were but gave them a more considered, confident and modern brand mark. We also refreshed their colour palette to better align with the style and quality of their product offer.
The new logo harmoniously combines two simply structured icons which represent both a house and the Granny Flat. The simplicity of the logo extends to an identity system to support the businesses reps and provide the best possible service for clients.
Deliverables
– Brand Identity
– Logo Design
– Brand Rollout
– Brand Guidelines
– Print Collateral
– Signage
– Website Design
– Social Media Styling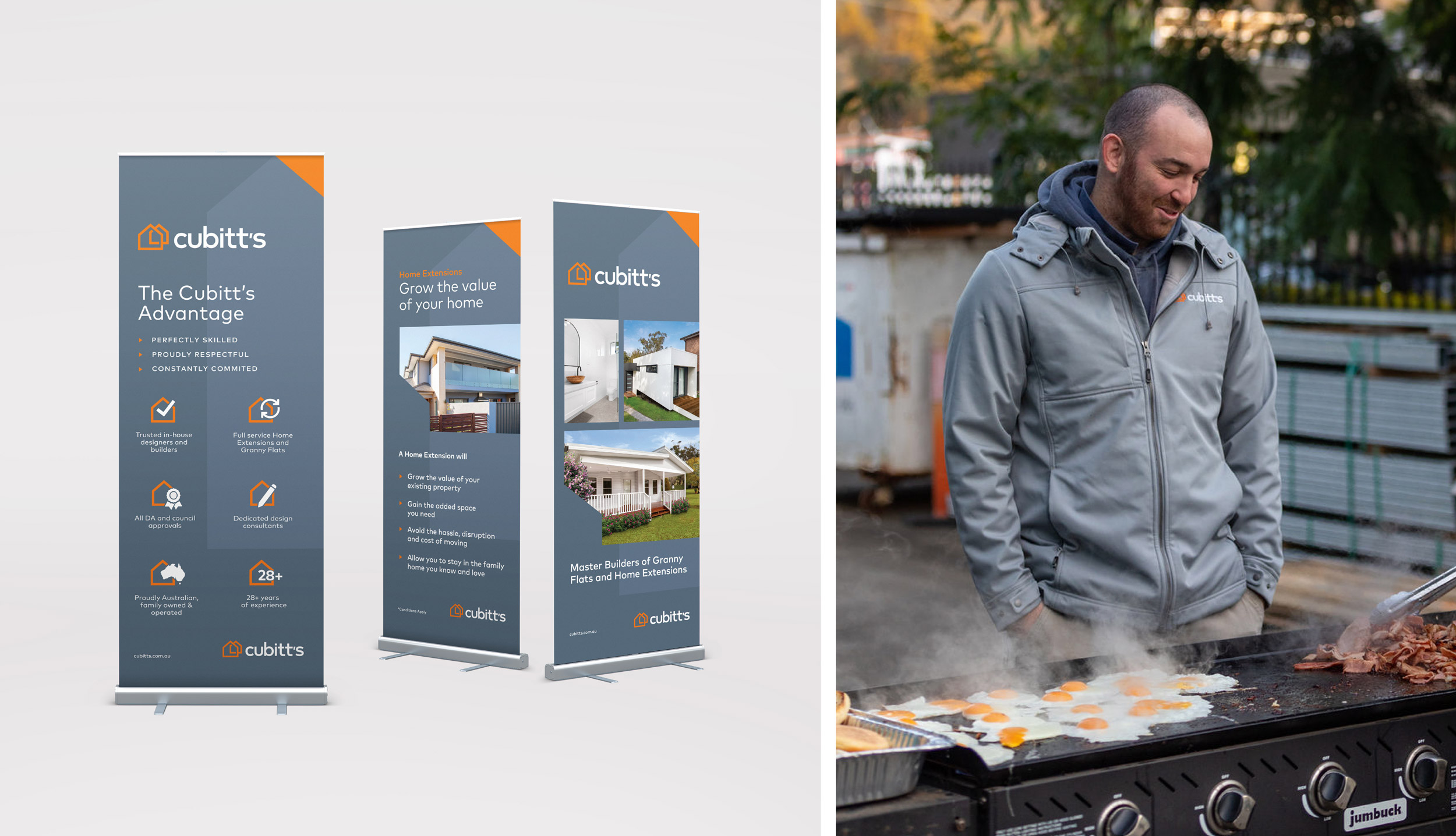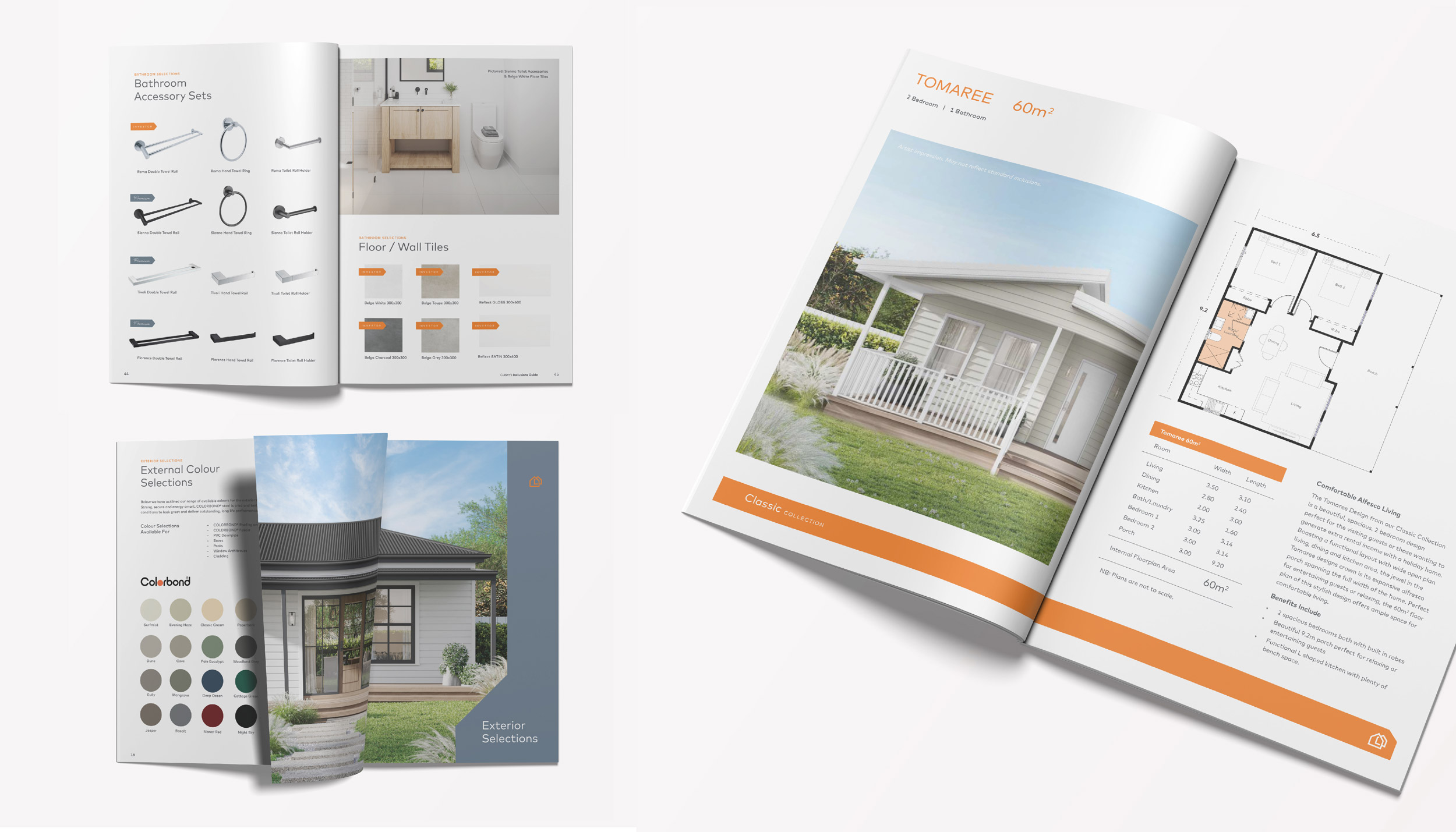 'The brand development work conducted by Engineroom Design to bring together the Cubitt's vision was a joy to see unfolding. As a residential builder moving from a family owned and designed brand concept to a collective brand and design package which reflected our heritage and values, we could not have been happier with the work produced by Engineroom Design.
Engineroom's team echoed the Cubitt's core values of Perfectly Skilled, Proudly Respectful and Constantly Committed and the resulting brand design had offered our company entry into a wider world of Australian families who we seek to serve through residential Home Extensions and Granny Flats.
Our collaboration with the Engineroom team's executives and creatives was harmonious, respectful and creatively expansive. Everything which one would hope for and seek in a creative and commercial design partner.
With the new aesthetic, which reflects the Cubitt's of the future, we have seen commercial benefit and more importantly an elevated sense of pride in our team, who proudly wear the new Cubitt's motif, created by Engineroom, with a great sense of satisfaction and delight.'
- Kate Cubitt, Managing Director
Brand refresh for well known quality Project Home Builder in Newcastle and Sydney.
Brand collateral for Australia's newest defence and aerospace precinct.